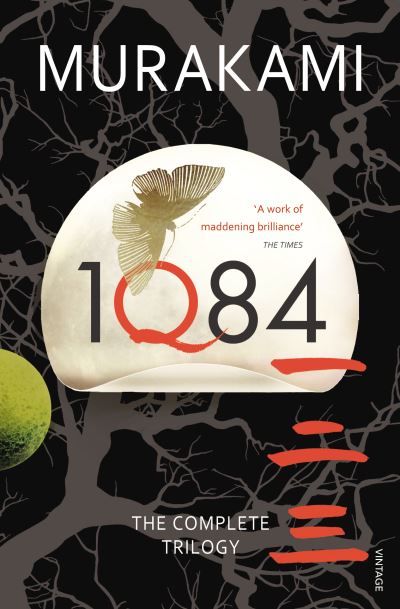 1Q84
£16.99
Tokyo, 1984: a young woman named Aomame follows a taxi driver's enigmatic suggestion and begins to notice puzzling discrepancies in the world around her. She has entered, she realizes, a parallel existence, which she calls '1Q84' – the 'Q' is for 'question mark.' Meanwhile, an aspiring writer named Tengo takes on a suspect ghostwriting project. He becomes so wrapped up with the work and its unusual author that, soon, his previously placid life begins to come unraveled. As Aomame's and Tengo's narratives converge, we learn of the profound connections that bind them ever closer.
A mesmerising, epic, utterly involving masterpiece from Haruki Murakami
The year is 1Q84.
This is the real world, there is no doubt about that.
But in this world, there are two moons in the sky.
In this world, the fates of two people, Tengo and Aomame, are closely intertwined. They are each, in their own way, doing something very dangerous. And in this world, there seems no way to save them both.
Something extraordinary is starting.
'1Q84 has a range and sophistication that surpasses anything else in his oeuvre. It is his most achieved novel; an epic in which form and content are neatly aligned' Independent on Sunday
In stock