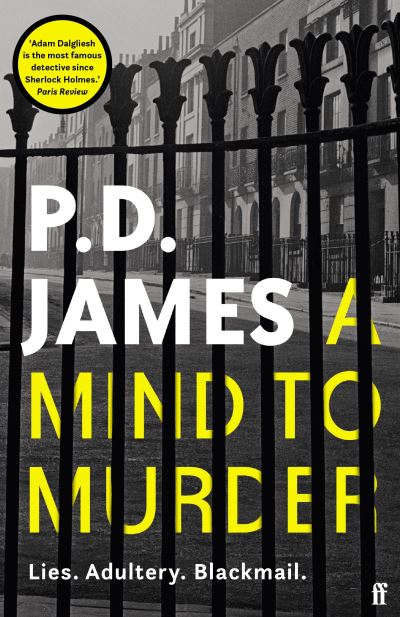 A Mind To Murder
£8.99
A hideous scream pierces the calm of the evening psychotherapy session. The body of a woman lies sprawled in the basement of the Steen Clinic, a chisel thrust through her heart. Adam Dalgliesh investigates.
Now a major Channel 5 series
'The Queen of Crime.' New York Times
Lies. Adultery. Blackmail.
Superintendent Adam Dalgliesh has never failed to solve a case.
When he is called to the scene of a gruesome murder at a psychiatry clinic in London, he finds it in lockdown: no one has entered or left the building since the discovery of the body. So, it figures, the culprit must be amongst the people before him.
As Dalgliesh quickly discovers, however, the intricate web of lies and grudges among the staff and patients at the Steen Clinic cast confusing shadows. Amid all that deceit, could the killer be preparing to strike again?
'Neat and startling . . . P. D. James is simply a wonderful writer.' New York Times

'Highly recommended.' Daily Telegraph
In stock