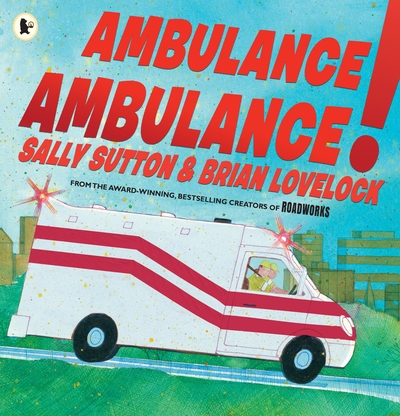 Ambulance, Ambulance!
£6.99
A reassuring, read-aloud exploration of the work of paramedics and ambulance crews. There's been a crash and the crew at the ambulance station jumps into action. Nee nar nee nar. They respond to the emergency call, attend to the injuries of a young boy who has fallen off his bike and then take him to the hospital for treatment.
Bleep, bleep. Emergency! News just through: Crash, crash, there's been a crash. Let's go, crew!
From Sally Sutton and Brian Lovelock, the award-winning and bestselling creators of Roadworks, Demolition and Construction comes a reassuring, read-aloud exploration of the work of paramedics and ambulance crews. There's been a crash and the crew at the ambulance station jumps into action. Nee nar nee nar… They respond to the emergency call, attend to the injuries of a young boy who has fallen off his bike and then take him to the hospital for treatment. Nee nar nee nar…
In stock