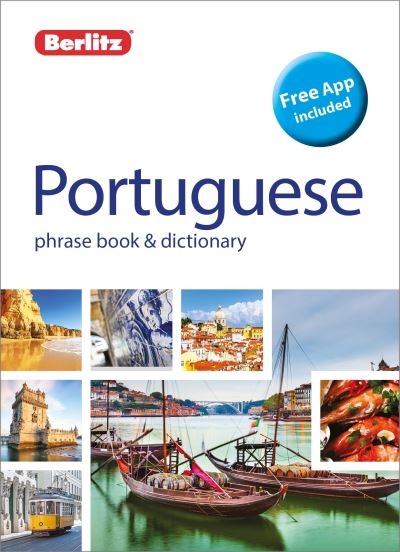 Berlitz Phrase Book & Dictionary Portuguese
£6.99
A Portuguese language guide, designed for travellers with little or no knowledge of the language, this phrase book is packed with even more everyday phrases that every traveller needs to speak confidently.
Berlitz Phrasebook and Dictionary Portuguese
Compact, clear, and packed with key words and phrases to helpconversation, this pocket-sized Portuguese phrasebook and dictionary from Berlitz's trusted languageexperts (with free app) isa trusty travel companion, and all you need to make yourself understood – andto understand others – when you're out and about in Portugal.
· With itsemphasis on conversational usage, and up-to-date language on social media, leisure,business – and more – this is the only phrase book you'll need when exploring Portugal
· Includes 3000-wordbilingual dictionary
· Visually appealingcolour-coding system means you can find what you want, when you want, and fast
· The simplified Berlitz pronunciationsystem will ensure you're clearly understood
· Stunning colour photographyenhances the expert content, and makes this series the most visually attractivephrase book on the market
About Berlitz: Berlitz draws on years of travel and language expertise tobring you a wide range of travel and language products, including travelguides, maps, phrase books, language-learning courses, dictionaries and kids'language products.
In stock