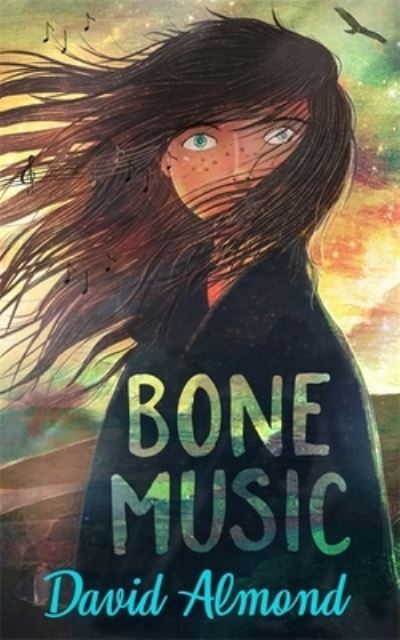 Bone Music
£7.99
This wonderful tale transports the reader from the city to the forests and fells of Northern England. Under a boundless starry sky, the unforgettable Sylvia Carr reconnects with the ancient past and discovers what it really means to be young in the world today.
From the bestselling, award-winning David Almond comes a book of hope and joy: under a boundless starry sky, the unforgettable Sylvia Carr finds out what it means to be brave. For readers of Michael Morpurgo and Katherine Rundell, from the author of the beloved Skellig.
She felt like a ghost. She woke in the night. What was that music?
Sylvia has never been so far away. Her mother has brought her to this village, this place of silence and dark, endless forest, and she yearns for the city, the bright lights, her friends, even a phone signal.
Late one night she hears the music, a weird jagged spiralling sound. It is played by Gabriel, a troubled, beautiful boy.
Gabriel uses the strangest of flutes, a hollow bone. Play it well enough, he says, and you cross the borders between the living and the dead.
Sylvia knows she'll follow him into the depths of the forest. But will they ever find their way out again?
Praise for David Almond:
"A master storyteller." Independent
"Spell-binding… impossible to resist… breathless, intoxicating prose. [Almond's] books seem to exist in their own otherworldly universe, outside all the trends in modern publishing, yet resolutely of the now." Glasgow Herald
"David Almond's books are strange, unsettling wild things – unfettered by the normal constraints of children's literature. They are, like all great literature, beyond classification." Guardian
"[David Almond] is that rare thing – a writer of lucid, mature elegance, who can still see the world through adolescent eyes." Daily Telegraph
In stock