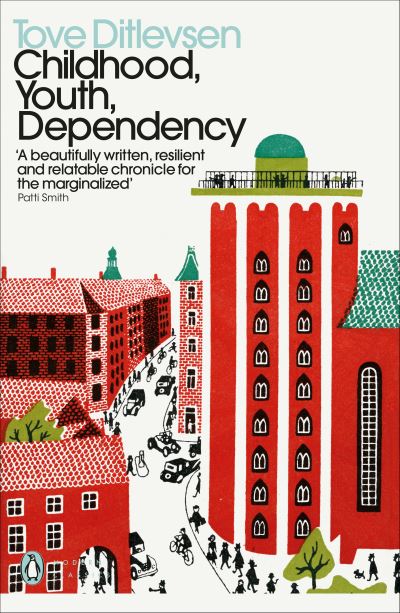 Childhood, Youth, Dependency
£9.99
Growing up in a working-class neighbourhood in Copenhagen, Tove feels that her childhood is made for a completely different girl. As 'long, mysterious words begin to crawl across my soul', she comes to understand that she has a vocation that will define her life. Her path seems assured, but she has no idea of the struggles ahead – love affairs, wanted and unwanted pregnancies, artistic failure and destructive addiction. As the years go by, the central tension of Tove's life comes into painful focus: the terrible lure of dependency, in all its forms, and the possibility of living freely and fearlessly – as an artist on her own terms.
'Utterly, agonisingly compulsive … a masterpiece' Liz Jensen, Guardian

Following one woman's journey from a troubled girlhood in working-class Copenhagen through her struggle to live on her own terms, The Copenhagen Trilogy is a searingly honest, utterly immersive portrayal of love, friendship, art, ambition and the terrible lure of addiction, from one of Denmark's most celebrated twentieth-century writers.
'Sharp, tough and tender … wrenching sadness and pitch-black comedy … Ditlevsen can pivot from hilarity to heartbreak in a trice' Boyd Tonkin Spectator

'Astonishing, honest, entirely revealing and, in the end, devastating. Ditlevsen's trilogy is remarkable not only for its honesty and lyricism; these are books that journey deep into the darkest reaches of human experience and return, fatally wounded, but still eloquent' Observer
'The best books I have read this year. These volumes slip in like a stiletto and do their work once inside. Thrilling' New Statesman
In stock