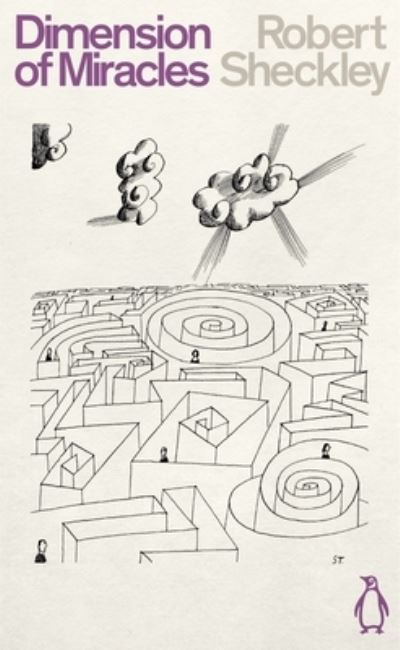 Dimension of Miracles
Out of stock
Announced in a thunderclap out of another day's tedium, Tom Carmody – a hapless New Yorker – learns that he is the winner of the Intergalactic Sweepstake. Accepting with a shrug, he is whipped across the universe to collect his prize. The catch? There's no way home. Enlisting the help of galactic bureaucrats, planetary engineers and a couple of gods, Carmody embarks on a desperate search for Earth, all the while being pursued by a perplexing predatory creature.
'Hilarious SF satire. Douglas Adams said it was the only thing like The Hitchhiker's Guide to the Galaxy, although written ten years earlier. It's wonderful' Neil Gaiman
This madcap cosmic farce relates the adventures of the hapless human Carmody, as he attempts to make his way home to Earth after winning the grand prize in the Intergalactic Sweepstake, encountering parallel worlds, incompetent bureaucrats and talking dinosaurs on the way.
'The greatest entertainer ever produced by science fiction … a feast of wit and intelligence' J. G. Ballard
Out of stock