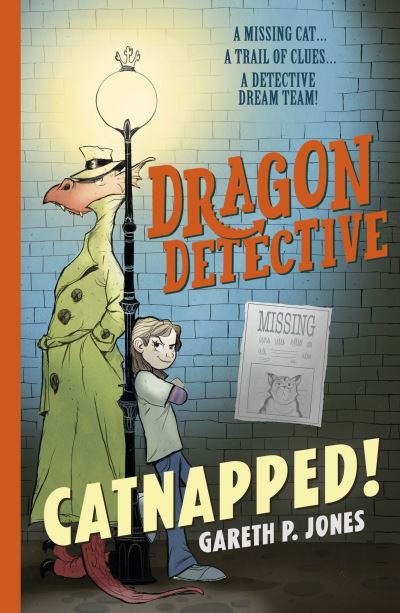 Dragon Detective: Catnapped!
£6.99
When dragon detective Dirk gets a call from Holly about her missing cat, it's just the start. As more cats go missing and some not-very-friendly-looking dragons arrive in London, can Dirk and Holly work together to prevent cat-astrophe before it's too late?
"The Dragon Detective Agency. Dirk Dilly speaking."
When detective Dirk Dilly gets a call from Holly, a young girl whose pet cat has gone missing, the dragon ends up with not only a new case to solve but also a self-appointed partner-in-solving-crime. And it turns out that Holly's cat is just the beginning! As the pair hunt for clues, Dirk spots other dragons flying over the city – and not the good kind. Dirk has a hunch they might just be involved, but will he and Holly be able prevent further cat-astrophe before it's too late?
The first instalment in a fun and action-packed detective series for fans of TOTO THE NINJA CAT, HOW TO TRAIN YOUR DRAGON and Tom Fletcher's children's books.
In stock