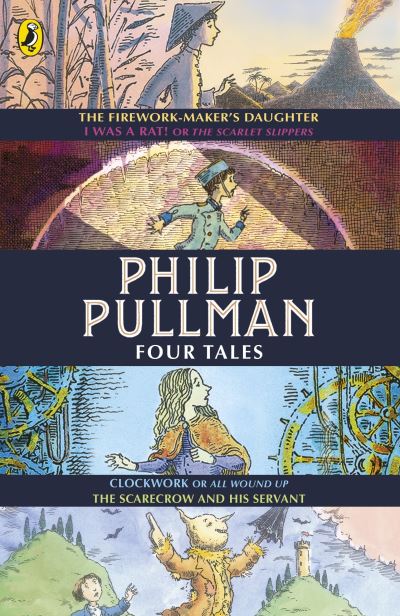 Four Tales
£9.99
Combining elements of fairy tale, humour, sometimes dark, sometimes light, sometimes spooky, Philip Pullman's 'Four Tales' is the perfect book to curl up with in front of a fire on a cold winter's night.
Four stories of myth, magic and adventure from the master teller of tales
The Firework Maker's Daughter
I Was A Rat!
Clockwork
The Scarecrow and His Servant
A devilish inventor, a girl who must face a Fire Fiend, a scarecrow brought to life by a bolt of lightning, and a boy who can only say the words 'I Was a Rat!' . . .
Drawing on the rich tradition of fairytales, these are four incredible stories that will obsess and enchant readers. Includes a prologue and epilogue from the uniquely talented Philip Pullman, author of His Dark Materials
'Exciting, scary, romantic and deliciously readable' Guardian
'Full of hilarious, loveable characters' Sunday Times
In stock