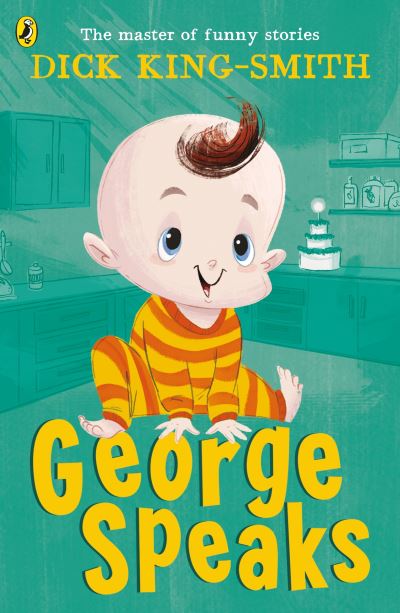 George Speaks
£5.99
George looks just like any ordinary baby but from the first day he speaks, he turns everyone's life upside down. He actually speaks perfectly normal English without using baby talk.
A very funny family story written by one of the nation's most beloved writers for children
Laura is amazed when her baby brother George starts talking to her when he's only four weeks old, particularly as he sounds like a grown-up! It's a big secret to keep from their parents and the rest of the family and leads to all sorts of comic confusion until George's first birthday – when he makes a speech to his startled family.
'Dick King-Smith is a huge favourite with children' – Observer
In stock