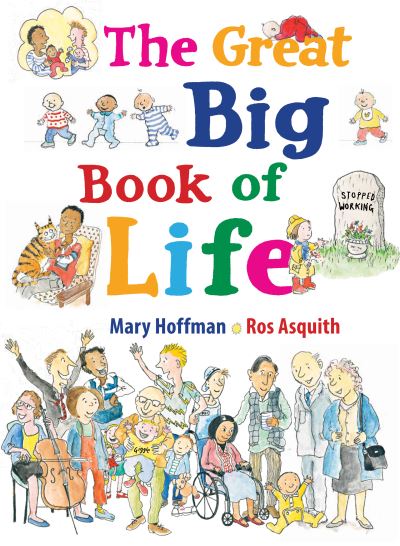 Great Big Book Of Life
£12.99
A celebration of human life from birth to death, the sixth book in the much-loved Great Big Book series from Mary Hoffman and Ros Asquith.
The Great Big Book of Life a glorious, diverse celebration of human life, from birth to death, by Mary Hoffman and Ros Asquith. Featuring funny artwork and wonderfully sensitive and accessible text this book is a must have for children everywhere to learning everything they need to know about the story of life.
The sixth title in the Great Big Book series explores every stage of human life. From birth to starting nursery, being a teenager to becoming an adult, from work to relationships, homes and jobs, to aging illness and death.
 
This universal but challenging topic is dealt with Mary Hoffman and Ros Asquith's trademark sensitivity and humour and inclusivity. This is the perfect introduction for children to the huge topic of life and is sure to answer many of the question they have.
In stock