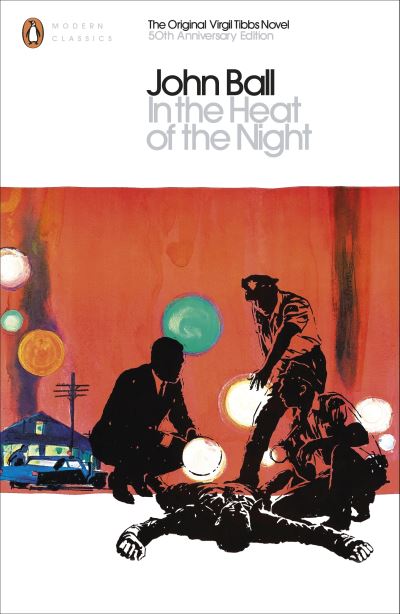 In the Heat of the Night
£9.99
On a sticky summer night in the Deep South, a corpse is found, and Virgil Tibbs is picked up as a suspect. When Chief of Police Gillespie checks on his story, he learns that the black man is a top homocide cop in California. With no witnesses, no clues and no apparent motives, Mr Tibbs seems to be the only hope Gillespie has of solving a murder.
A 50th anniversary edition of the classic crime novel that inspired the Oscar-winning film starring Sidney Poitier.
'They call me Mr Tibbs!'
A small southern town in the 1960s. A musician found dead on the highway. It's no surprise when white detectives arrest a black man for the murder. What is a surprise is that the black man – Virgil Tibbs – is himself a skilled homicide detective from California, whom inexperienced Chief Gillespie reluctantly recruits to help with the case. Faced with mounting local hostility and a police force that seems determined to see him fail, it isn't long before Tibbs – trained in karate and aikido – will have to fight not just for justice, but also for his own safety.
The inspiration for the Academy Award-winning film starring Sidney Poitier, this iconic crime novel is a psychologically astute examination of racial prejudice, an atmospheric depiction of the American South in the sixties, and a brilliant, suspense-filled read set in the sultry heat of the night.
In stock