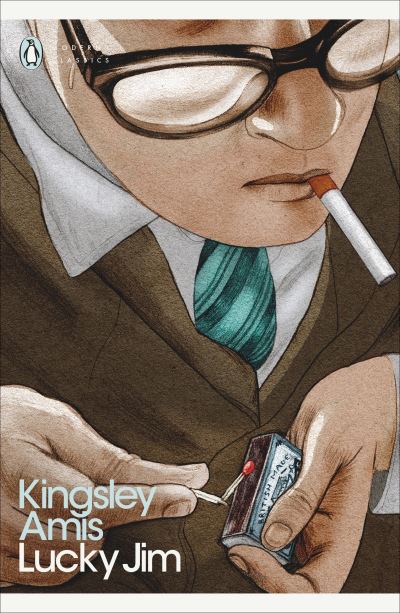 Lucky Jim
£8.99
Lucky Jim is the tale of university lecturer Jim Dixon who has to navigate the stumbling blocks of life at a red brick university as he attempts to climb the social ladder to a moderately successful future.
'A brilliantly and preposterously funny book' Guardian
'A flawless comic novel … I loved it then, as I do now. It has always made me laugh out loud' Helen Dunmore, The Times
Jim Dixon has accidentally fallen into a job at one of Britain's new red brick universities. A moderately successful future in the History Department beckons – as long as Jim can stave off the unwelcome advances of fellow lecturer Margaret, survive a madrigal-singing weekend at Professor Welch's, deliver a lecture on 'Merrie England' and resist Christine, the hopelessly desirable girlfriend of Welch's awful son Bertrand. Inspired by Amis's friend, the poet Philip Larkin, Jim Dixon is a timeless comic character, adrift in a hopelessly gauche and pretentious world, in a witty campus novel that skewers the hypocrisies and vanities of 1950s academic life.
With an introduction by David Lodge
In stock