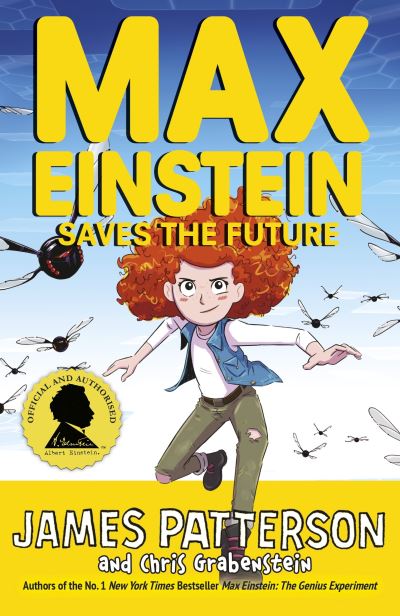 Max Einstein Saves the Future
£6.99
In constant danger of being kidnapped by the shadowy Corporation, Max is on the run from New York to London and beyond. But soon the call comes for the Change Maker kids' next mission: make sure no kid ever goes hungry again! If anyone can tackle a problem this big, Max and her genius friends can. But mysterious clues about her past keep distracting Max's focus. She always wanted to know who her parents were and why they abandoned her as a baby. If she manages to build a time machine, Max could find her parents and get all the answers! What's more important – her past, or the future of the Change Makers? This series is approved by the Albert Einstein Archives.
Max Einstein is never going to be your average 12-year-old kid. She . . .
is on the run from a group of villains
talks to Albert Einstein
spends time searching for information on her parents
saves the world with the help of her genius friends
Totally not ordinary stuff – unless you're Max Einstein!
Now Max and her friends are back and ready to take on their biggest problem yet: world hunger. While the Change Makers tackle this huge issue, Max must also avoid the evil Corp and her nemesis, Dr. Zimm. But they're not the only ones looking for Max, and as she finds herself on the run, she discovers that Einstein created a time machine. And it might give her clues to her past – her distant past . . .
In stock