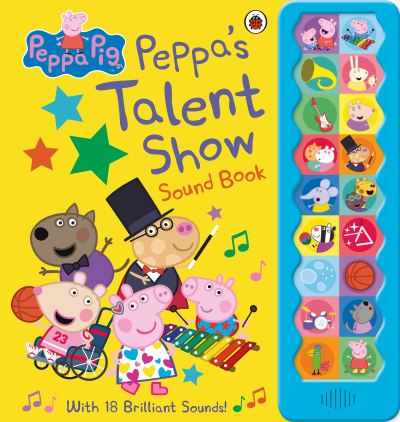 Peppa's Talent Show
Out of stock
A new fun and interactive 18 button sound book! Peppa and George are going to a talent show! There are bubbles, musical instruments and magic, but what will Peppa's talent be?
Join Peppa, George and all their friends in a TALENT SHOW!
But, what will Peppa's talent be?
Packed with music, magic and bubbles, this interactive story allows YOU to join in with the talent show. With 18 different sounds to play with, Peppa's Talent Show will keep little hands occupied on every page.
Younger readers will love this noisy, musical story. The perfect gift for Peppa fans!
Also look out for:
Peppa Pig: Peppa's Super Noisy Sound Book
Peppa Pig: Police Car Sound Book
Peppa Pig: Beep Beep Brrrm!: Noisy Sound Book
Peppa Pig: Stomp and Roar! Sound Book
Out of stock