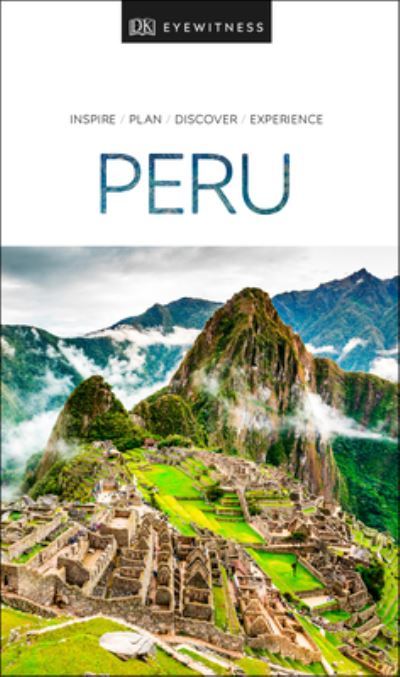 Peru
£14.99
The ideal travel companion, full of insider advice on what to see and do, plus detailed itineraries and comprehensive maps for exploring this ancient land of adventure. Take a guided walking tour of Lima, hike to Machu Picchu, fly over the Nazca Lines, float on peaceful Lake Titicaca or admire the wildlife in the Amazon basin: everything you need to know is clearly laid out within colour-coded chapters.
Peru is bursting with bucket-list experiences.
Whether you want to hike the incredible Andes, spot dolphins on a cruise down the Amazon river or simply relax in a secluded coastal paradise, your DK Eyewitness travel guide makes sure you experience all that Peru has to offer.
Peru is overflowing with natural riches: untamed jungle, scorched coastal desert, snow-frosted peaks and an amazing array of wildlife. Treasures of the Inca Empire can be found scattered across this landscape and ancient beliefs are still celebrated at joyous traditional festivals.
Our recently updated guide brings Peru to life, transporting you there like no other travel guide does with expert-led insights and advice, detailed breakdowns of all the must-see sights, photographs on practically every page, and our hand-drawn illustrations which place you inside the country's iconic buildings and neighbourhoods.
You'll discover:
– our pick of Peru's must-sees, top experiences, and hidden gems
– the best spots to eat, drink, shop and stay
– detailed maps and walks which make navigating the country easy
– easy-to-follow itineraries
– expert advice: get ready, get around and stay safe
– colour-coded chapters to every part of Peru, from the Southern Coast to the Northern Desert, Lima to Cusco and the Sacred Valley
– our new lightweight format, so you can take it with you wherever you go
Travelling around South America? Try out DK Eyewitness guides to Brazil, Argentina and Chile and Easter Island.
In stock