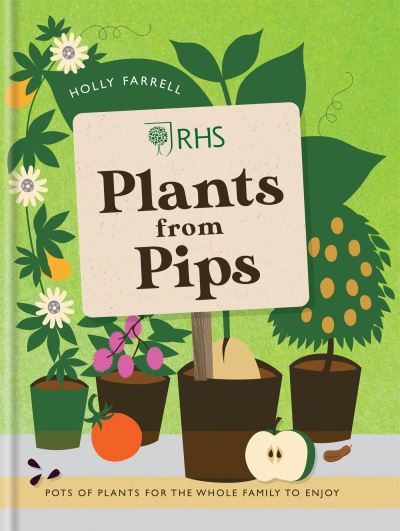 RHS Plants From Pips
£12.99
RHS Plants from Pips is an easy and fun introduction to gardening for adults and children alike, showing the reader how to grow plants from pips, seeds, and stones that are usually thrown away in kitchen waste to create a kitchen garden of their own.
NEW EDITION COMING AUGUST 2021
What do avocados, apples, mangos and tomatoes have in common? The answer is that they can all be grown at home, for free, from pips that you would otherwise throw into the recycling bin.
RHS Plants from Pips shows you how to grow a range of fruit and vegetables, indoors and out, with minimum equipment and experience. This complete guide covers everything from the science of how plants grow to how to deal with pests and other problems. Find out what to grow, what to grow it in and when and where to grow it for the best results.
Packed with colourful photographs and step-by-step illustrations, this is the perfect way to introduce beginners of all ages, from 6 to 60, to the joys of watching things grow.
In stock