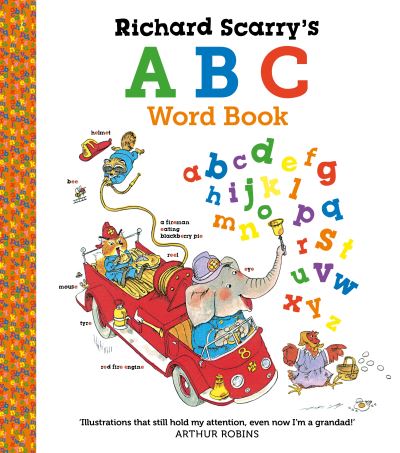 Richard Scarry's ABC Word Book
£12.99
In a brief story for each letter of the alphabet, the letter is printed in red every time it appears in the text or in the labels for the many illustrations.
Jump into Busy Town and learn your ABCs with Richard Scarry and his friends!
Each double page spread is packed with words starting or finishing or including a specific letter of the alphabet. The letters are highlighted in bright pink to emphasise the learning point. It's busy and it's bright and it makes learning your alphabet fun.
In stock