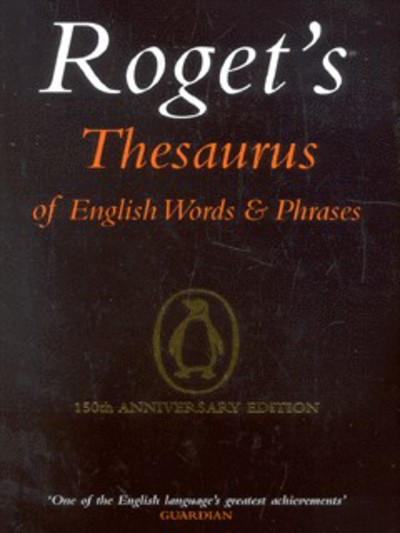 Roget's Thesaurus of English Words and Phrases
£40.00
This 150th anniversary edition includes over a quarter of a million words, phrases and expressions, ranging from the literary to slang, from the technical to the philosophical and the traditional to the new.
Roget's Thesaurus is the world's most famous and trusted word-finder. First published in 1852 it has now sold over 32 million copies worldwide and has become the indispensable desk companion for generations of speakers and writers of English. Unlike most other thesauruses, it groups words thematically rather than in a straight A-Z sequence, thus offering the writer and speaker a much more creative and subtle means of finding new ways to express their thoughts: it is essential for anyone who wants to improve their command, creative use and enjoyment of English, and is perfect for composing speeches, or for writing all manner of prose and poetry. It remains, definitively, a writer's best friend.
Roget's Thesaurus is part of the Penguin Reference Library and draws on over 70 years of experience in bringing reliable, useful and clear information to millions of readers around the world – making knowledge everybody's property.
In stock