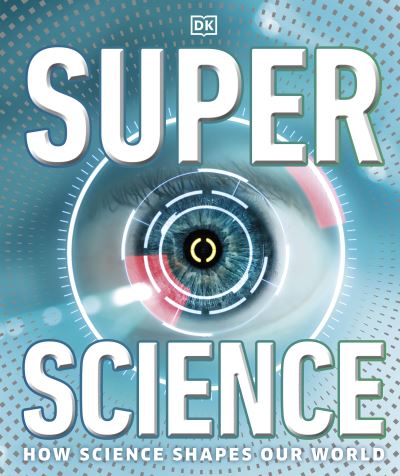 Superscience
£16.99
Perfect for curious kids, 'Super Science' presents the wonders of science as never seen before. Explore the clever and cutting-edge ways science can impact our world through jaw-dropping photography and revealing computer-generated images. Discover how we explore the vast reaches of space, study wild weather such as storms and volcanoes, eradicate diseases, and even find out how science has helped fields like history and the arts. The book examines the science behind everyday life – how we power our homes, grow our food, and build machines that allow us to communicate with others and travel around the world.
Put your safety goggles on and enter the fascinating world of science with this visually stunning encyclopedia.
Presenting the wonders of science as never seen before, from the latest technologies for breathing underwater and growing food in space to the advances in medicines and robotics.
Explore groundbreaking scientific achievements, and think beyond basic biology, chemistry and physics. Here's what you'll find inside:
– Educational content for science fanatics suitable for key stage 2 learners, ages 9+
– An encyclopedia style of references that engage and excite young minds to think about many different scientific fields
– Lively, informative, accessible text based on the latest discoveries and scientific research
– Dashboard-style graphic panels provide information at a glance
This science book for kids is perfect for children aged 9 and up, and for anyone who loves to learn about the latest in science and technology. It includes jaw-dropping photography and revealing computer-generated images to supplement the interesting facts, information, and diagrams.
SuperScience examines the science behind everyday life and the technologies that allow us to create the world previously only imagined in science fiction. It features a wide range of scientific inventions that help us solve modern problems such as climate change and global pandemics.
Complete the Series:
DK's Super series has a range of superb visual encyclopedias for the young and the curious, with an array of stunning illustrations covering many fascinating topics. Complete your collection with SuperNature, SuperHuman, SuperShark, SuperBug, or SuperEarth.
In stock