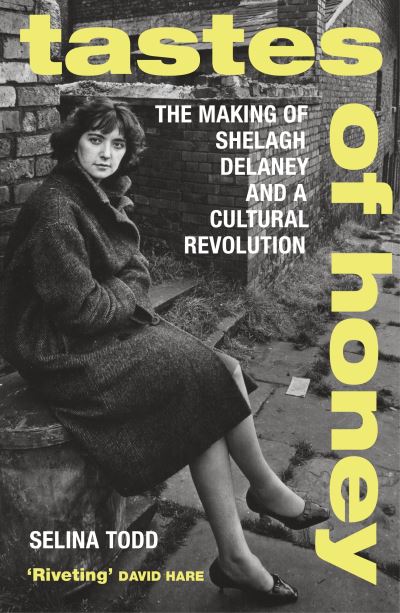 Tastes of Honey
£9.99
Throughout her life, Shelagh Delaney told the stories of unfamiliar lives: working-class women and men – often those peopling Britain's northern towns and cities – living on the margins of what polite society deemed acceptable, but who chose their own way in the world. She wrote the play, 'A Taste of Honey', set in her native Salford, at the age of nineteen. A story of slums, sex and race relations, it premiered in 1958 and caught Britain on the cusp of seismic social change. This is the story of how one woman shook up the establishment of the 1950s and 60s and helped trigger a cultural revolution.
'A sympathetic and perceptive account of a fine writer at a critical moment in our cultural life' KEN LOACH
On 27 May 1958, A Taste of Honey opened in a small fringe theatre in London. Written by a nineteen-year-old bus driver's daughter from Salford, the play exposed a deeply polarised society in Britain, sparked press and political outrage and transformed its young author into an unexpected star. Shelagh Delaney's assertive female characters struck an immediate chord with working-class women who dreamed of more than just suburban housewifery, and her work and legacy would go on to inspire future generations of writers, musicians and artists.
This is the remarkable story of how a working-class teenager stormed theatreland, exploded old certainties about class, race, sex and taste, and blazed an incendiary new path in British culture.
'A riveting book' DAVID HARE
In stock