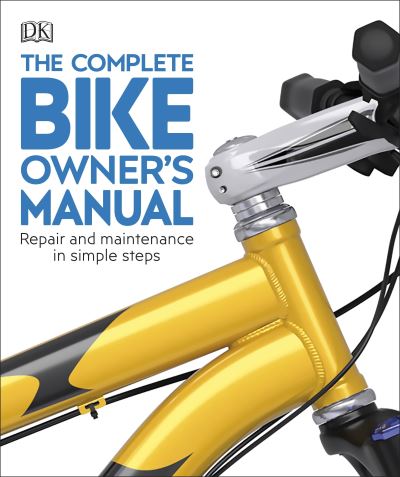 The Complete Bike Owner's Manual
£12.99
This is the complete reference guide to bike servicing and repair, and an essential read for every bike owner. Incredible CGI illustrations show you every aspect of bike repair and maintenance more clearly than ever before, whether you're a mountain biker, cycling commuter, or road racer. All major types of bicycle from the leading brands are covered, with bike care advice to take you from symptom to solution. 'The Complete Bike Owner's Manual' takes away the need for expensive expert advice, showing you how to service and maintain every aspect of your bicycle.
With this manual in your toolbox, you will never have to visit the bicycle shop again.
A complete and illustrated guide for maintaining and repairing your bicycle! You will learn how to fit different parts, troubleshoot, adjust your bicycle, and do emergency repairs.
The Complete Bike Owner's Manual is filled with all you need to know about your bicycle. You will have a better handle on tools, techniques and possible solutions to common problems.
Inside you will find:
– Illustrations with specially commissioned CGI artworks, which highlight mechanical parts that are hidden or too small to be seen in photographs
– Handy tips, equipment lists and checks before you do any repairs or customisation to your bike
– Comprehensive coverage of all the major types of bicycles and parts, from all the leading brands
– Less commonly discussed topics, from upkeep and upgrades to accessories and clothing
Created for cyclists by cyclists, this bicycle manual takes you through all the aspects of cycling and taking care of your bicycles. It is sectioned into chapters covering bicycle parts, tools, servicing your bicycle, transmission, steering and saddle, brakes, wheels, and suspension.
Extremely detailed CGI artwork offers a detailed look at even the tiniest components of your bicycle. Written by experts in bicycle manufacture, maintenance and repair, it's the perfect reference guide for new and veteran bicycle owners! Diagnostic spreads go from symptom to solution – so no additional expert knowledge is required. Plus, the toolbox features outline the equipment needed for each task.
In stock