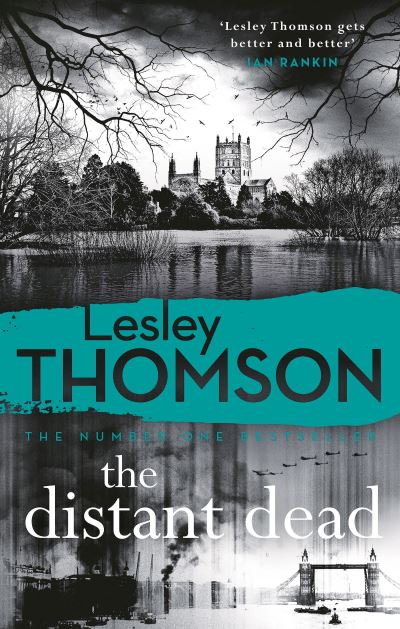 The Detective's Daughter
£8.99
The detective's daughter Stella Darnell connects a murder in Tewkesbury Abbey to a decades-old mystery in wartime London.
A woman lies dead in a bombed-out house. A tragic casualty of the Blitz? Or something more sinister? Sixty years later, the detective's daughter unearths the truth… From the number 1 bestselling author of The Detective's Daughter.
LONDON, 1940
Several neighbours heard the scream of the woman in the bombed-out house. One told the detective she thought the lady had seen a mouse. Another said it wasn't his business what went on behind closed doors. None of them imagined that a trusting young woman was being strangled by her lover.
TEWKESBURY, 2020
Beneath the vast stone arches of Tewkesbury Abbey, a man lies bleeding, close to death. He is the creator of a true-crime podcast which now will never air. He was investigating the murder of a 1940s police pathologist – had he come closer to the truth than he realised?
Stella Darnell has moved to Tewkesbury to escape from death, not to court it. But when this man dies in her arms, Stella, impelled to root out evil when she finds it, becomes determined to hunt down his killer and to bring the secrets he was searching for into the light…
Praise for The Detective's Daughter series:
'Lesley Thomson gets better and better' Ian Rankin
'Cunningly plotted' Mick Herron
'One of the most original characters in British crime fiction … Thomson's plots are original and she draws her characters with genuine affection' Sunday Times
'In the best traditions of the classic whodunnit, this is Midsomer Murders for grown-ups' Jake Kerridge, Sunday Express
'Gloriously well-written … Thomson creates a rich and sinister world that is utterly unique' William Shaw
In stock