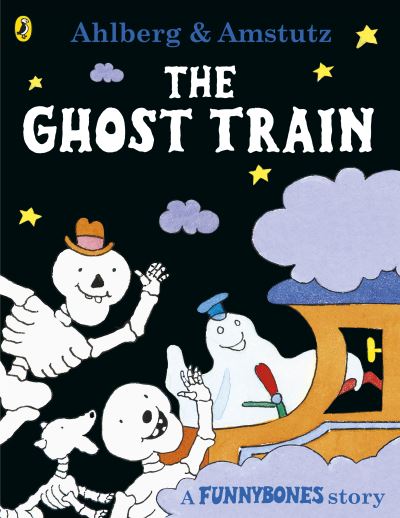 The Ghost Train
£6.99
One night the three skeletons go for a ride on a ghost train with monster ticket collectors, and real ghosts driving the train. They stay out all night and get back home at four in the morning. As they wander home, they are scared by a screaming baby and race back to hide under the bed in their dark dark cellar.
Big Skeleton, Little Skeleton and Dog Skeleton are taking a spooky ride on the ghost train…
Where they encounter monster collectors, ghostly train drivers and something even more terrifying!
Despite being set by the dark dark sea, this brightly coloured book is perfect for early readers.
Have you read the other classic Funnybones stories?
Bumps in the Night
The Pet Shop
The Black Cat
Skeleton Crew
Mystery Tour
Dinosaur Dreams
Give a Dog a Bone
'There can be few families in the British Isles who do not possess at least one well-thumbed Ahlberg'- Independent on Sunday
In stock