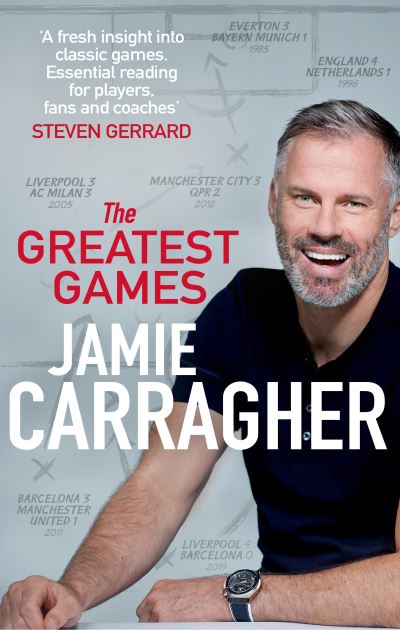 The Greatest Games
£9.99
What are the greatest football games ever played? Debated in every pub, stadium and dressing room up and down the country, everyone has their own opinion and their own memories of the beautiful game. Sharing his views on the greatest matches he has played in or enjoyed as a fan, Jamie Carragher takes readers into the dressing room, on to the tour bus and out on to the pitch as he relives the defining moments of his playing career and the games that have shaped his relationship with the sport.
'Essential reading for players, fans and coaches' – Steven Gerrard
'A cracking read' – Chris Evans
'I couldn't put it down' – Joey Barton
What are the greatest games ever played?
From Jurgen Klopp to Gary Neville, Xavi to David Beckham, Jamie Carragher speaks with teammates, rivals, managers and legends of the sport to identify and analyse football's greatest encounters.
As Carra and his contributors take you into the dressing rooms and out onto the pitches of the world's most celebrated stadiums, they relive some of the defining moments of their playing careers as well as many more from the greatest football matches ever played – from title deciders and cup finals to against-all-odds comebacks, tactical masterclasses and old school classics.
Packed full of hilarious stories, exclusive anecdotes and refreshing appraisals, in The Greatest Games Jamie Carragher takes you into the heart of these matches, revealing new insights into the teams, players and coaches that have shaped football.
In stock