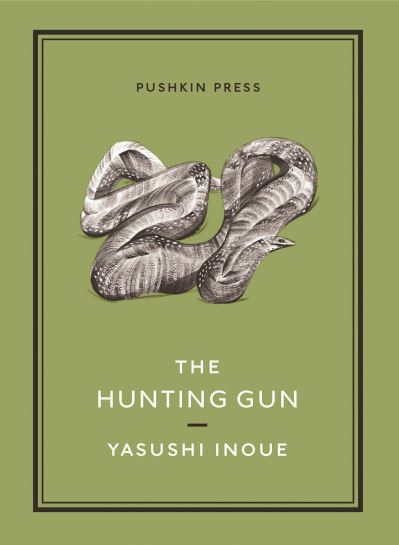 The Hunting Gun
Out of stock
From the author of The Counterfeiter, this story reveals the psychological impact of illicit love. Told from the viewpoint of three women – lover, daughter, and wife – it is the story of a love affair amongst the well-to-do in Oaska and Kobe.
A tragedy in three letters: THE masterpiece of one of Japan's greatest writers
The Hunting Gun follows the consequences of a tragic love affair. Told from the viewpoints of three different women, this is a story of the psychological impact of illicit love. First viewed through the eyes of Shoko, who learns of the affair through reading her mother's diary, then through the eyes of Midori, who had long known about the affair of her husband with Saiko, and finally through the eyes of Saiko herself. This novella is incredibly powerful, with universal resonance and a true modern classic of the 20th century.
Pushkin Collection editions feature a spare, elegant series style and superior, durable components. The Collection is typeset in Monotype Baskerville, litho-printed on Munken Premium White Paper and notch-bound by the independently owned printer TJ International in Padstow. The covers, with French flaps, are printed on Colorplan Pristine White Paper. Both paper and cover board are acid-free and Forest Stewardship Council (FSC) certified.
Out of stock