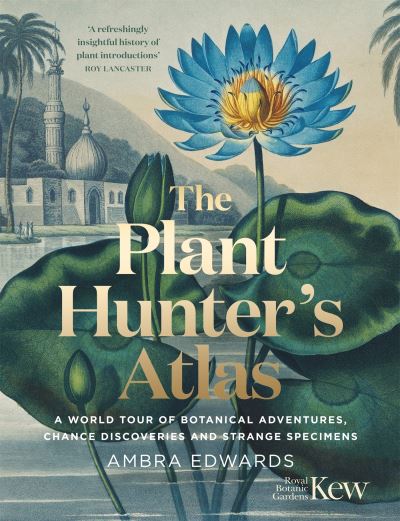 The plant-hunter's atlas
£30.00
'The Plant Hunter's Atlas' is an illustrated volume telling some of the most extraordinary tales of horticultural discovery and exploring the characters behind the stories. Taking in the world's inhabited continents and spanning the centuries, the stories range from tales of derring-do in the age of discovery to modern-day botanists working at the cutting-edge of science. The text explores how plant hunters have been inspired by everything from scientific curiosity to economic greed, and their own ingrained sense of adventure.
'A refreshingly insightful history of plant introductions.' – Roy Lancaster
Travel the world with extraordinary tales of the botanical discoveries that have shaped empires, built (and destroyed) economies, revolutionised medicine and advanced our understanding of science.
Circling the globe from Australia's Botany Bay to the Tibetan plateau, from the deserts of Southern Africa to the jungles of Brazil, this book presents an incredible cast of characters – dedicated researchers and reckless adventurers, physicians, lovers and thieves. Meet dauntless Scots explorer David Douglas and visionary Prussian thinker Alexander von Humboldt, the 'Green Samurai' Mikinori Ogisu and the intrepid 17th century entomologist Maria Sibylla Merian – the first woman known to have made a living from science.
Beautifully illustrated with over 100 botanical artworks from the archives of the Royal Botanic Gardens, Kew, this absorbing book tells the stories of how plants have travelled across the world – from the missions of the Pharaohs right up to 21st century seed-banks and the many new and endangered species being named every year.
***
THE ROYAL BOTANIC GARDENS, KEW is a world-famous research organisation and a major international visitor attraction. It harnesses the power of its science, the rich diversity of its gardens and collections to unearth why plants and fungi matter to everyone. Its aspiration is to end the extinction crisis and help create a world where nature and biodiversity are protected, valued and managed sustainably.
In stock