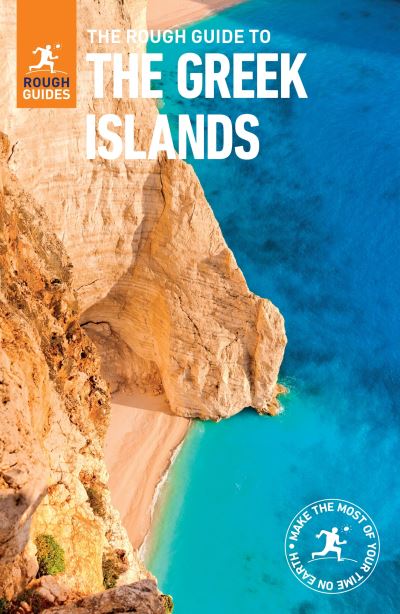 The Rough Guide to the Greek Islands
£14.99
This guide to the Greek islands is the ultimate island hopper's handbook. Information includes practical details of ferries and hydrofoils, critical listings of the best places to stay, and full coverage of all of the inhabited Greek islands.
Find your perfect island getaway with the most incisive and entertaining guidebook on the market. Whether you plan to island-hop around the Cyclades, explore Crete's classical sightsor find peace and quiet on Alónissos, The Rough Guide to the Greek Islands will show you the ideal places to sleep, eat, drink, shop and visit along the way.
– Independent, trusted reviews written with Rough Guides' trademark blend of humour, honesty and insight, to help you get the most out of your visit, with options to suit every budget.
– Full-colour maps throughout – navigate the cobbled streets of Rhodes Old Town or plan a hiking route on Níssyros without needing to get online.
– Stunning images – a rich collection of inspiring colour photography.
– Things not to miss – Rough Guides' rundown of the Greek Islands' best sights and experiences.
– Itineraries – carefully planned routes to help you organize your trip.
– Detailed regional coverage – whether off the beaten track or in more mainstream tourist destinations, this travel guide has in-depth practical advice for every step of the way.
Areas covered include: Athens and the mainland ports, the Argo-Saronic Islands, the Cyclades, Crete, the Dodecanese, the East and North Aegean islands, the Sporades and Évvia, the Ionian Islands. Attractions include: the Acropolis, Knossós Palace (Crete), Kálymnos cliffs, Delos (Cyclades), Church of Ekatondapylianí (Páros), Samariá Gorge (Crete), Ólymbos village (Kárpathos), Shipwreck Bay (Zákynthos), Melissáni Cave (Kefaloniá), Monastery of St John (Pátmos), Sými harbour, and many more.
– Basics – essential pre-departure practical information including getting there, local transport, accommodation, food and drink, health, the media, festivals, sports and outdoor activities, culture and etiquette, shopping and more.
– Background information – a Contexts chapter devoted to history, archeology, wildlife, music and books, plus a handy language section and glossary,
Make the Most of Your Time on Earth with The Rough Guide to the Greek Islands
In stock