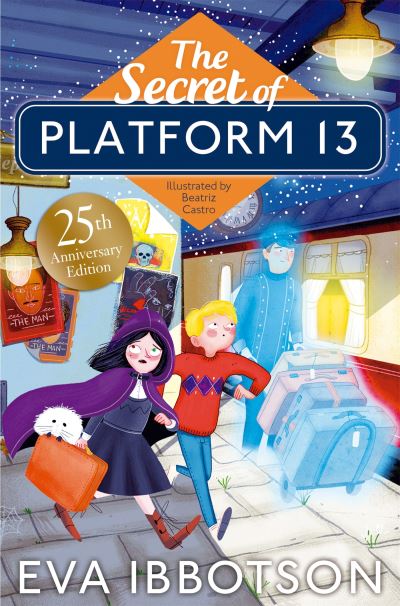 The Secret of Platform 13: 25th Anniversary Illustrated Edition
£6.99
Celebrating the 25th anniversary of Eva Ibbotson's funny, fantastical, magical story of mistaken identity, with a special edition, fully illustrated by Beatriz Castro.
Rediscover the magical secrets at King's Cross station in a 25th anniversary illustrated edition of Eva Ibbotson's classic, The Secret of Platform 13.
Under Platform 13 at King's Cross Station there is a secret door that leads to a magical island . . .
It appears only once every nine years. And when it opens, four mysterious figures step into the streets of London. A wizard, an ogre, a fey and a young hag have come to find the prince of their kingdom, stolen as a baby nine years before.
But the prince has become a horrible rich boy called Raymond Trottle, who doesn't understand magic and is determined not to be rescued.
The Secret of Platform 13 is an exciting magical adventure from Eva Ibbotson, the award-winning author of Journey to the River Sea, in a special edition illustrated by Beatriz Castro. Discover more of the magical world with Sibéal Pounder's exciting adventure sequel, Beyond Platform 13, based on characters from Eva's original.
'This kind of fun will never fail to delight' Philip Pullman
In stock