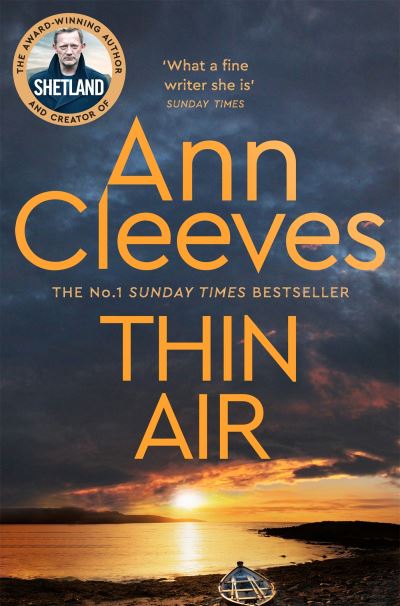 Thin Air
£8.99
Thin Air is the sixth book in the Shetland series by Ann Cleeves, the number one bestselling author and creator of Vera, Shetland and the Two Rivers series.
The sixth Shetland novel
A killer who leaves no trace . . .
A group of old university friends leave the bright lights of London and travel to Shetland to celebrate the marriage of one of their friends to a local. But late on the night of the wedding party, one of them, Eleanor, disappears – apparently into thin air.
Detectives Jimmy Perez and Willow Reeves are dispatched to investigate. Before she went missing, Eleanor claimed to have seen the ghost of a local child who drowned in the 1920s. Jimmy and Willow are convinced that there is more to Eleanor's disappearance than they first thought. Is there a secret that lies behind the myth? One so shocking that many years later someone would kill to protect it?
Thin Air is the sixth book in Ann Cleeves's bestselling Shetland series – now a major BBC One drama starring Douglas Henshall.
In stock