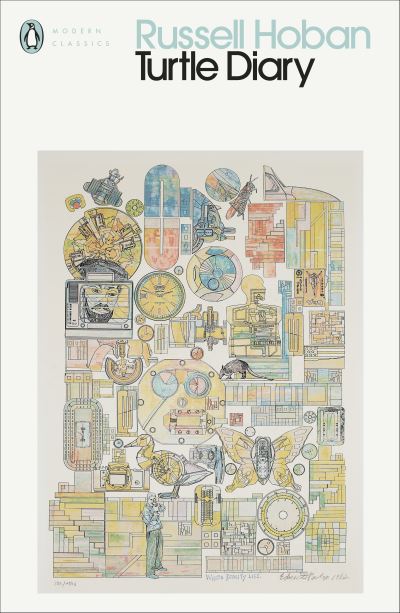 Turtle Diary
£9.99
The turtles in London Zoo become the mutual obsession of two lonely strangers who dream of setting free the turtles and themselves. Detail by detail their diaries record a world in which thought leads to action and action brings them to the sea.
'Wonderful, life-saving … places Russell Hoban among the greatest, timeless novelists' The Times
Born to swim thousands of miles in the ocean, the giant sea turtles are now trapped in a tank of golden-green water at London Zoo. But not for much longer. Two lonely people, a bookseller and a children's illustrator, have begun thinking turtle thoughts. As they come together to hatch a plan to release the turtles into the sea, their diaries reveal how they find their own lives changing in imperceptible and quite unintended ways.
'Crackles with witty detail, mordant intelligence and self-deprecating irony' Time
'This lovely human fable seems to me one of the best things of its kind – a fine and touching achievement' John Fowles
In stock