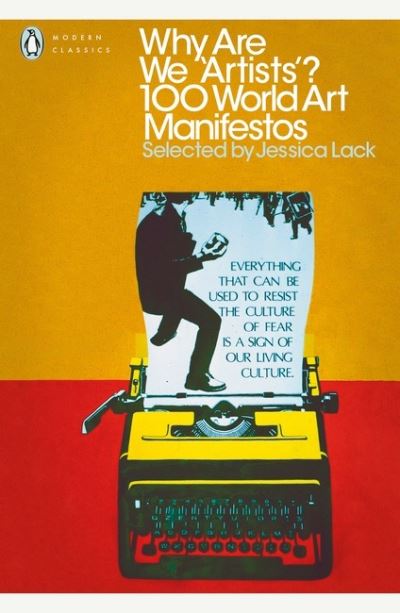 Why Are We 'Artists'?
£10.99
Given the ever-growing prominence of Latin American, Far and Middle Eastern and African art on the global stage, this book is especially relevant to today's contemporary art scene. This collection of 100 vital, and yet perhaps lesser-known manifestos, voices the fascinating ideologies of more easily overlooked artistic movements of the last century across the world. Lack brings something fresh and thought-provoking to the conversation on why art, in all its guises, is a social and political necessity.
'Art is not a luxury. Art is a basic social need to which everyone has a right'.
This extraordinary collection of 100 artists' manifestos from across the globe over the last 100 years brings together activists, post-colonialists, surrealists, socialists, nihilists and a host of other voices. From the Négritude movement in Africa and Martinique to Brazil's Mud/Meat Sewer Manifesto, from Iraqi modernism to Australia's Cyberfeminist Manifesto, they are by turns personal, political, utopian, angry, sublime and revolutionary. Some have not been published in English before; some were written in climates of censorship and brutality; some contain visions of a future still on the horizon. What unites them is the belief that art can change the world.
In stock