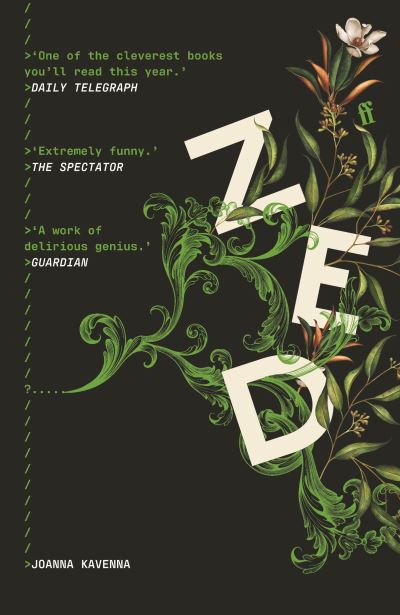 Zed
Out of stock
Self-anointed guru of the Digital Age, Guy Matthias, CEO of Beetle, has become one of the world's most powerful and influential figures. Untaxed and ungoverned, his trans-Atlantic company essentially operates beyond the control of governments or the law. But trouble is never far away, and for Guy a perfect storm is brewing: his wife wants to leave him, fed up with his serial infidelities; malfunctioning Beetle software has led to some unfortunate deaths which are proving hard to cover up; his longed for deal with China is proving troublingly elusive and, among other things, the mystery hacker, Gogol, is on his trail.
'Fun and erudite' Sunday Times
'Snort-inducingly funny' Daily Mail
'One of the cleverest books you'll read this year' Telegraph
Every system, however immaculate, has a few little glitches.
The latest in domestic tech should have predicted that businessman George Mann was about to murder his family. But instead it crashes and leads to the wrong man being caught and punished.
Are there gremlins in digital giant Beetle's ubiquitous wearable tech, talking fridges and Dickensian droids? Have they been hacked, or is something even more sinister going on?
With the clock ticking philandering Beetle CEO Guy Matthias, conflicted national security agent Eloise Jayne, depressed journalist David Strachey, and secretive hacker Gogol each try to uncover the truth in a darkly funny and horribly recognisable world only days ahead of our own.
'Witty and horrifyingly relevant . . . Full of dark humour and refreshingly frank social commentary with a distinctly Orwellian flavour.' Scotsman
Out of stock